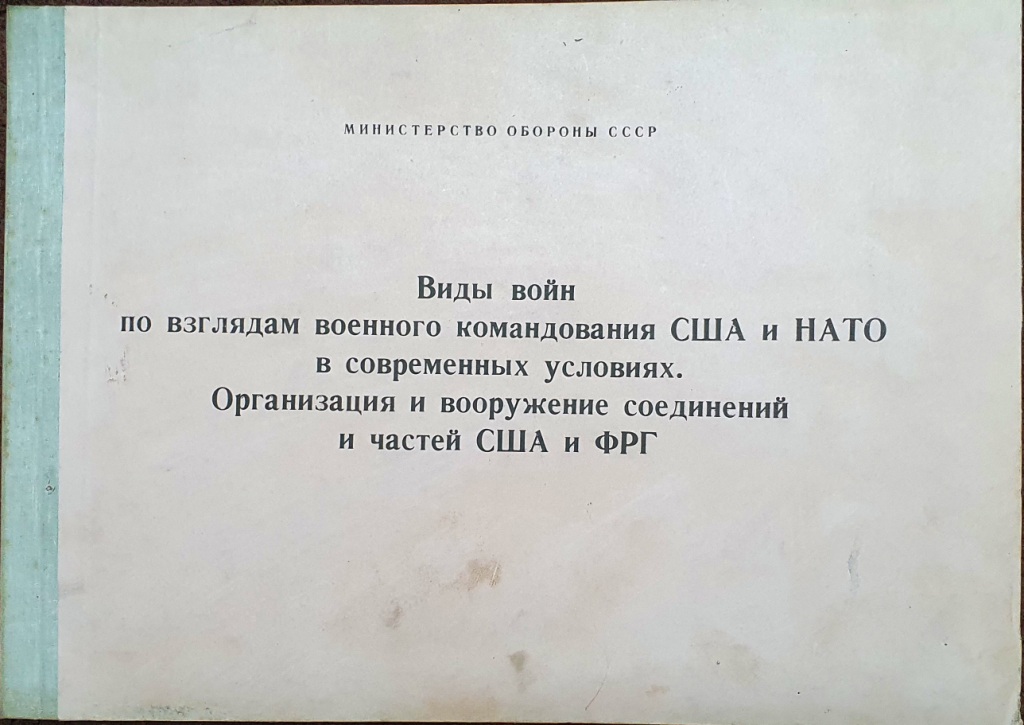 Covers and tables of contents of the US operational-level field manuals FM100-5
1973 edition:
1976 edition:
1987 edition:
Handbook "The system of ground data on the development of prospects and tactics of air attack means".
It was published in 1977 and then updated annually in the form of "Supplements" based on intelligence reports. It had "Top Secret", since 1979 - "Secret" classification. Below are the covers of all editions of this series and examples of the presentation of information in it.
---